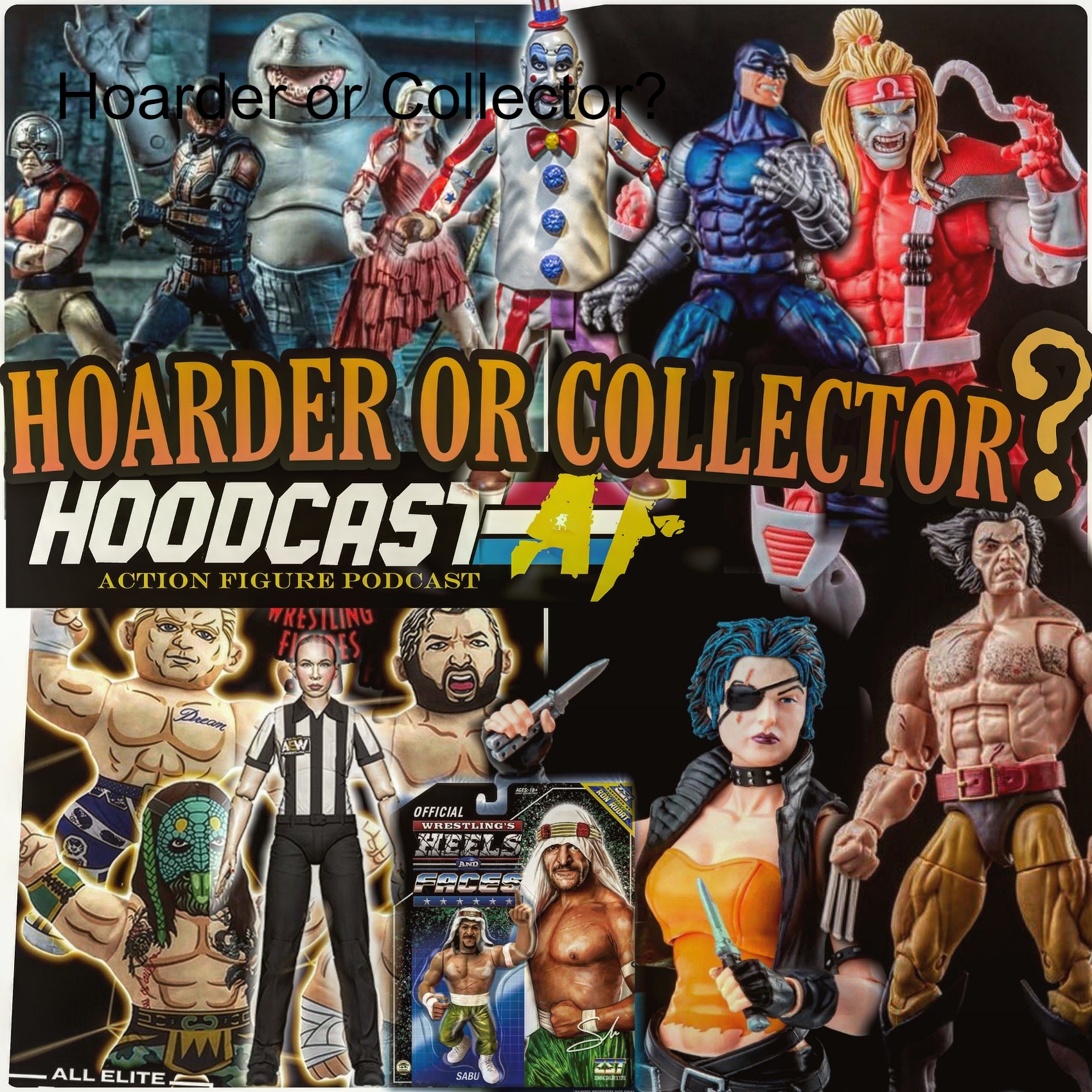 Where is the line between hoarder and collector? Jonathan Fallen and Mikey VTown discuss this topic in depth. Tales from the toy box with Jonathan's tale of Doc Brown and Marty McFly in an alternate 1985 where Jennifer is a stripper giving out handys. Action figure news. Action figure photography. NECA   Marvel   Legends    Hot Toys  McFarlane  Star Wars   Transformers   WWE   AEW   G.I.JOE  MOTU
Leave a review on HoodCastAF.com or iTunes!
Listen and subscribe today. The bad boys of action figure podcasting!
follow us on Instagram!
Please support us and pledge to the Church of Action Figure Collection. Visit Hoodcast.com and hit that donate button to help support the show!
Contact us! 
Instagram:
https://www.instagram.com/hoodcastaf/
twitter:
https://www.twitter.com/hoodcastaf/
facebook:
https://www.facebook.com/hoodcastaf/